Episode 171 – Douglas Cole Dragon Heresy Part 2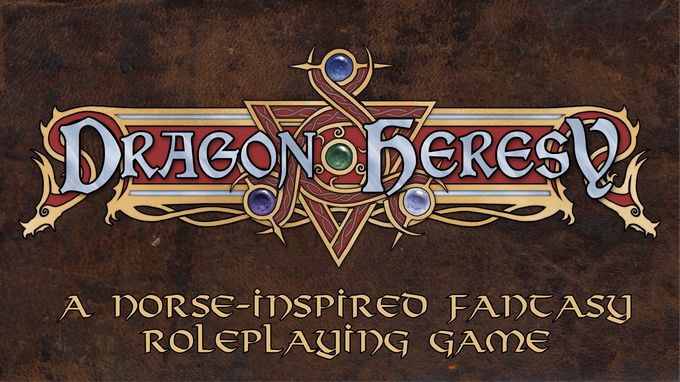 Interview
Douglas Cole – Dragon Heresy
"King Krail of Torengar calls you to rid the border marches of Tanalor of fell beasts, unwholesome fae, and the remnants of the ancient dragon empire. Alongside friends and rivals, carve out your legend and your jarldom in the wild lands north of civilization, seeking fortune and glory worthy of skalds retelling.
In the Dragon Heresy Introductory set, you will find everything required to create your hero, play the game, and challenge fearsome foes.
Venture forth under the eyes of the Aesir. Put your skill, strength, and sacred honor to the test. Find horror and death, or rise to take your place among the jarls of Torengar.
Go forth and stake your claim. Your saga starts here."
Podcasters
Derek Knutsen
Douglas Cole
Make sure you tell us what you think.
Please Comment on this Page
OR Our Facebook Page
OR Our Google+ Page
OR Our YouTube
OR Our Forum
OR Our Shop
OR Jump into the Abyss…see the previous options are a lot better
Subscribe
Stitcher
iTunes Link
Google Play Music
Download


THE ESTABLiSHED FACT – Listen to find out…