Kickstarter – Adventurer's Curated Dice Collection by Level Up Dice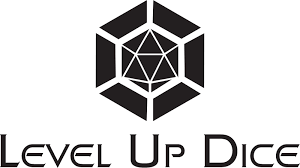 Well …
2020 sucked.
2021 isn't off to a great start.
But THE ESTABLiSHED FACTS is still here. We may be slow to get back to a regularly scheduled podcast, but we are here. Please check in with us and others through your available outlets.
Stay safe and enjoy gaming, even if socially distanced.
– Joshy
Now! Check out this awesome Kickstarter done in collaboration with Paizo and Level Up Dice. Level Up is located here in Indianapolis and they are off to a great start.

Back them and get some cool stuff!
https://www.kickstarter.com/projects/levelupdice/level-up-dices-complete-character-dice