GenCon Breaks Attendance Record in 2023 as it Marks 20th Year in Indianapolis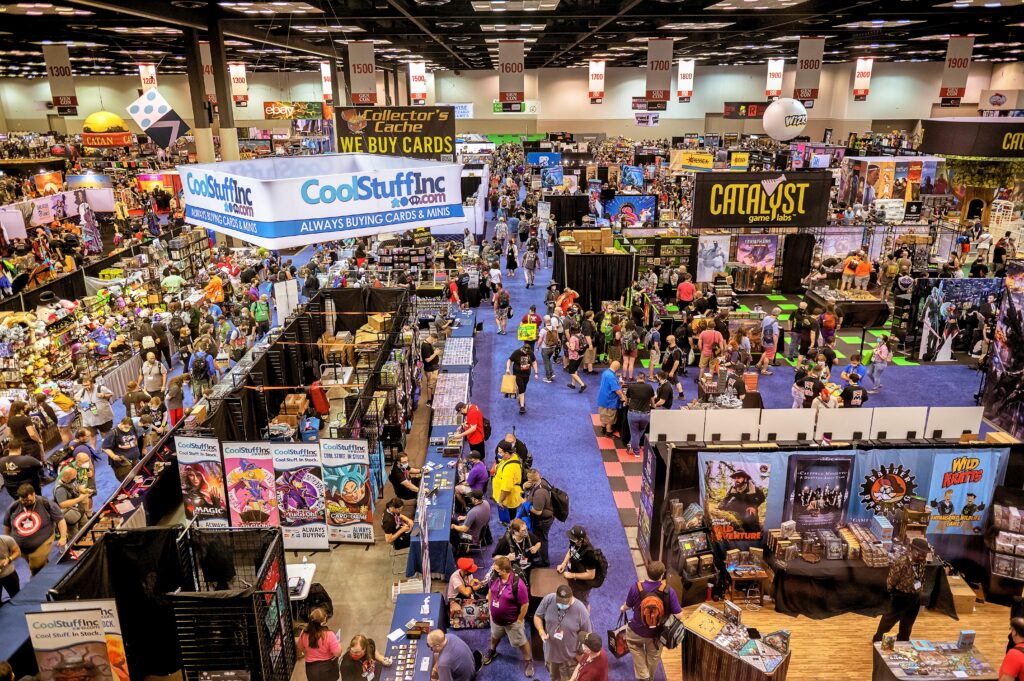 "The gamers are back post-pandemic as Gen Con, the largest and longest-running tabletop gaming convention in North America, hosted over 70,000 unique attendees at Gen Con Indy 2023. The event, held August 3-6 at the Indiana Convention Center (ICC) and Lucas Oil Stadium, features The Best Four Days in Gaming™, providing fans with a complete gaming experience. Beyond breaking attendance records, Gen Con generated nearly $75 million in economic impact for restaurants, hotels, and other local businesses in Indianapolis in 2023.
Marking the 20th anniversary in Indianapolis, Gen Con is announcing it has officially extended its contract with the city through 2030. "The Gen Con attendee experience is continually at the forefront of our decision-making," said David Hoppe, president of Gen Con. "We are excited to announce that Gen Con will be extending its stay in Indianapolis through 2030. I am eager to see the continued growth and success that will come from our partnership with a city that has supported us over the last 20 years."
"Twenty years ago, when Gen Con first came to Indy, they were a 20,000-person hobby gaming show," said Leonard Hoops, president & CEO of Visit Indy. "Today, it is a 70,000-person cultural phenomenon. Indy and Gen Con have grown together, and we're thrilled to have the opportunity to do so in the future. Keeping this global event in Indy has been a team effort and the Pan Am convention center and hotel project has been an indispensable part of that. We greatly value our decades-long partnership with Gen Con."
The scale of Gen Con is unmatched. This year the exhibit hall featured more than 570 game publishers and vendors, and attendees took part in over 20,000 ticketed events ranging from board games, card games, roleplaying games, comedy shows, live musical performances, seminars, the annual Costume Contest, Film Festival, and more. Concurrently with the in-person convention, over 700 virtual games and events were held through the convention's Gen Con Online program.
Every year Gen Con partners with charities to raise funds and spotlight remarkable non-profit organizations. This year, attendees helped raise nearly $35,000 for Indy Reads and Game Pathways. Gen Con has raised over $425,000 for charity since 2003.
Gen Con will return to Indianapolis August 1-4, 2024. For more information, visit www.gencon.com."

Original Article – https://www.gencon.com/press/2023-post-show